Have you use silicone ice cube molds?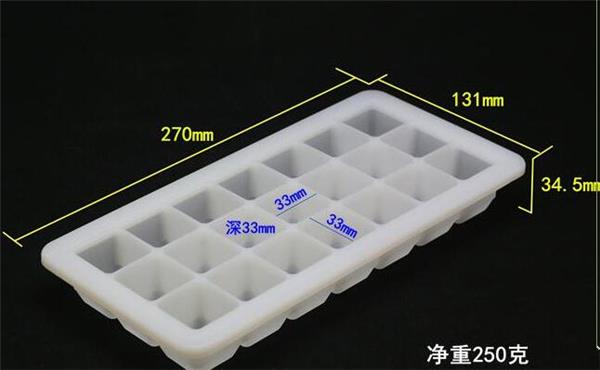 Silicone ice molds actually are new kid on ice making block if it contrast with pp material ice tray(a kind of ice mold made by Plastic). But with a tendency of refusing plastic products, silicone mold for ice making occupy an increasing market share in recent years.Except normal square ice block, and ice ball shape silicone mold, there are various funnny & creative ice mold. And silicone mold for ice skull is one of the hot selling ice tray on Amazon.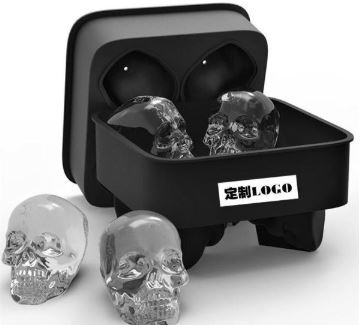 It is a four holes ice tray in black color. 100% silicone. And the mold tray size is 13.5*13.5*6.5cm.Is this silicone ice skull mold safe?Actually, silicone material products are easy found in kitchen. Silicone cooking tools, silicone cake baking molds, silicone pastry mat, silicone food bags and so on, most tools you use on daily cooking can be replaced by silicone material kitchen utensils.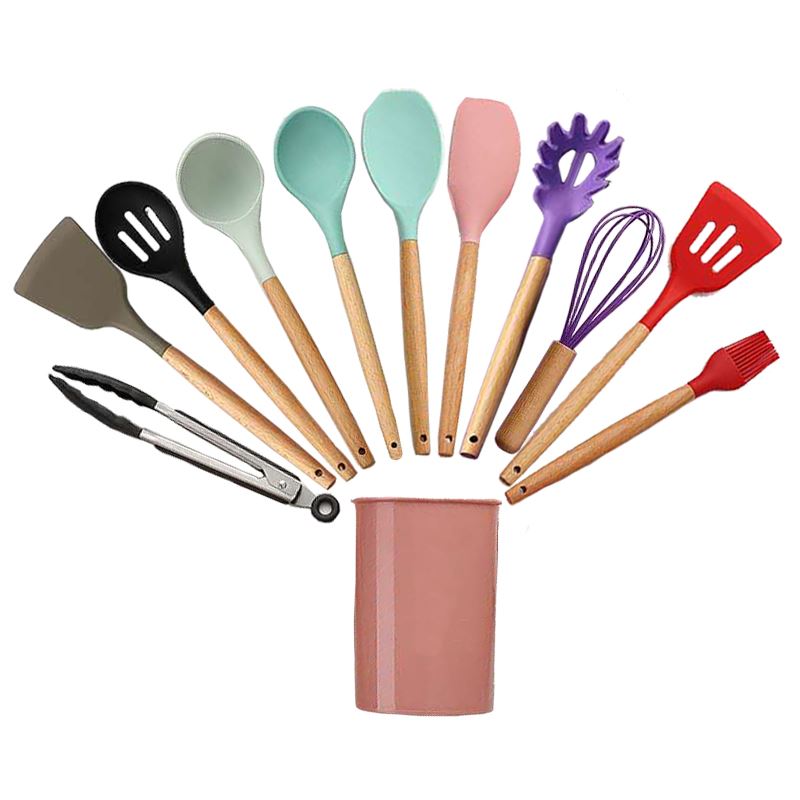 And silicone ice mold just is a small part of the category of silicone kitchen utensils.Silicone ice molds for skull ice manufactured by Weishun company are made of food grade silicone(FDA standard) silica gel.Food grade silicone is a kind of material safe temperatures from −55 to 300 °C (−67 to 572 °F) while still maintaining its useful properties. And the BPA free skull shape silicone mold, generally speaking, can be use in refrigerator(in a temperature higher than -40°C) or in microwave or oven( in a temperature lower than 230°C).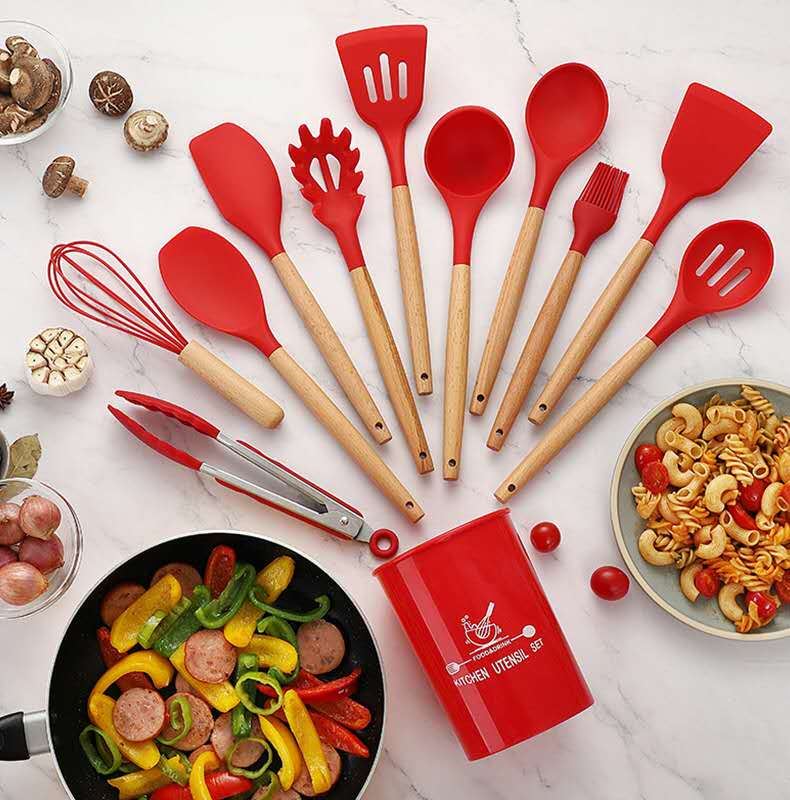 Does it easy for you to get ice cubes out of a silicone tray?Silicone is a soft material can be twist into different shapes. The ways we usually used to remove ice cubes from a silicone mold is: First step: Flex the ice tray on different angel on a purpose of loosing ice cube from cavity's wall.Second step: Push against the bottom of the ice cavity by your fingers, and the ice cube will pop out.Weishun supply custom silicone molds. You can print your logo on the surface of molds or you can also put an order of customized colors silicone molds.Our staff are always notice inquiries and messages. If you are interested in silicone molds, why not send us an inquiry? We will answer you as soon as possible.