How long have you did not spend time with your families?Family relationship is an important thing most people paying attention to. In order to keep a balance between works and family, increasing number of people trend to have a famirly day once a week or once a month.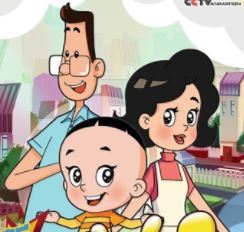 What you usually do when staying with your family?Keeping silence and play your mobbile phone?Sadly, it is a common thing in many families. More and more electronic entertainment ways occupy many spare time of us.Fortunately, most people are still care about their families. In recently, doing some cooking together with families become increasing popular.As a manufacturer, Weishun silicone do market research frequently. And we recently notice that the order of silicone bakeware is growing in recent months, so we questioned our customers about this phenomenon.
Our customer's mentioned that except baking house and baking apprentice, family has biggest purchase power because the consumed quantity of bakware, especially cupcake molds, chocolate trays is one of largest products when family cook together.We conclude a mesage from these phenomenon that western baking is a popular family activities in recently.