Do you need a silicone mat for macarons?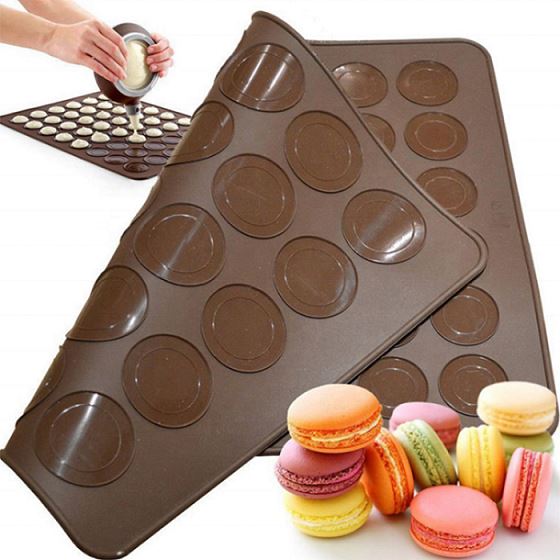 Silicone mat for toaster and microwave baking, food grade standardAs it is known to all, on macarons baking, good ingredients, precise baking, skilled filling and decorating are important.For those who already enjoy baking and is skillful with the piping bag, a silicone macaron mat is not a must have baking tool when they bake macarons because they can use parchment paper instead of silicone macaron mat. But for most baking lovers, especially bakeware beginner, Silicone macarons mat, is a tool for making macarons baking easier. Using macarons mat can make uniform size macaron shell quickly.Here are two types macaron silicone mat as below:macaron silicone mat 1, a silicone mat with shallow side circle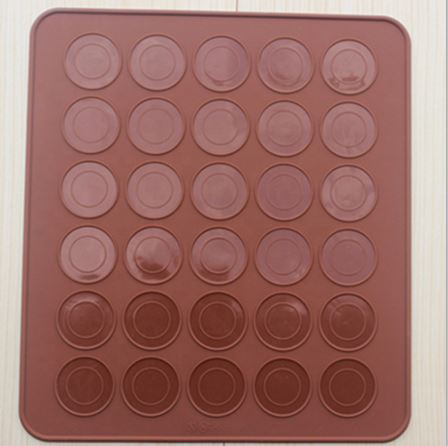 Food grade silicone macaron mat & cookie matThis silicone mat can not only be used to bake macaron but suitable for baking thin cookies. It can also be called silicone cookie mat.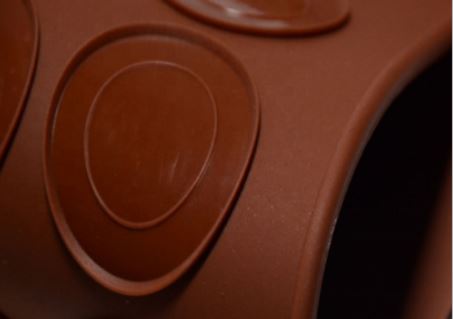 Macarons mat details: in round shape, two different sizes circleHere are shallow sides circle on this silicone mat.This baking mat is all-in-silicone. It is know to all that silicone doesn't absorb microwave. So this silicone mat is safe to bake micaron and cookie not only in oven but also microwave oven.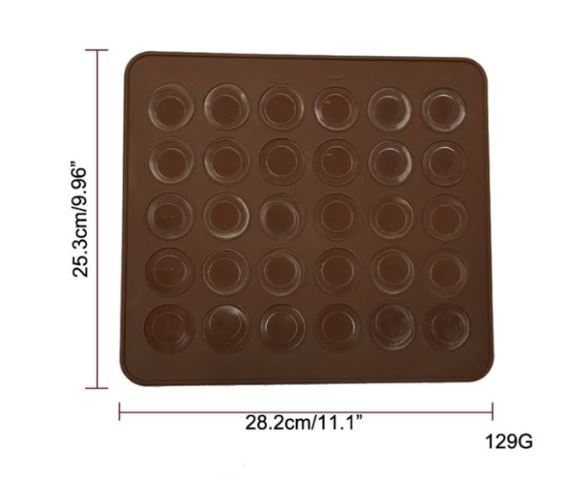 cookie mat sizeThis macaron cookie mat's size is 25.3 * 28.2cm, net weight is about 129g.
macaron silicone mat 2, a silicone baking mat with ink printing round marks.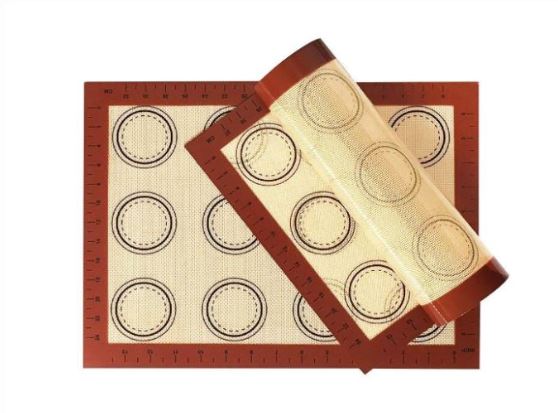 Fiberglass Macaron silicone matThis baking mat is made of glass fiber and silicone. High heat resistant makes it ideal for roaster oven baking.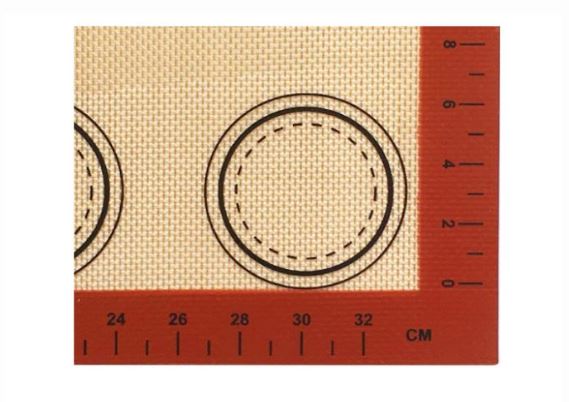 Macron mat with measurementsActually silicone macaron mat is a good choice for home baking enthusiast. Not only because it's measurance mark can provide a reference but also silicone mat is better than parchment paper when baking Brandy snaps, tuiles or thin cookies. Unlike on parchment paper, using silicone baking mat will doesn't obtain a wrinkled appearance and stick when baking thin baking chips.