Oval Shape soap mold, square shape soap mold and rectangle shape soap mold are the three most popular types mold for making handmade soap.Check out our craft supplies & tools: handmade silicone tray soap mold oval shape, a silicone tray with 4 oval shape holes.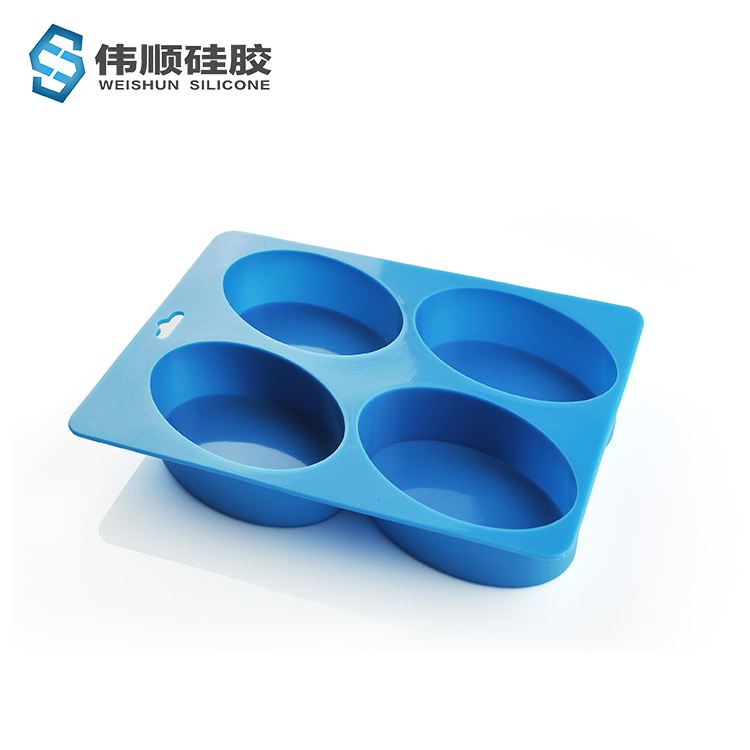 Made of FDA standard raw material–solid silicone, this soap mols is BPA Free. Silicone is a kind of inert material resistant to high temperature and low temperature.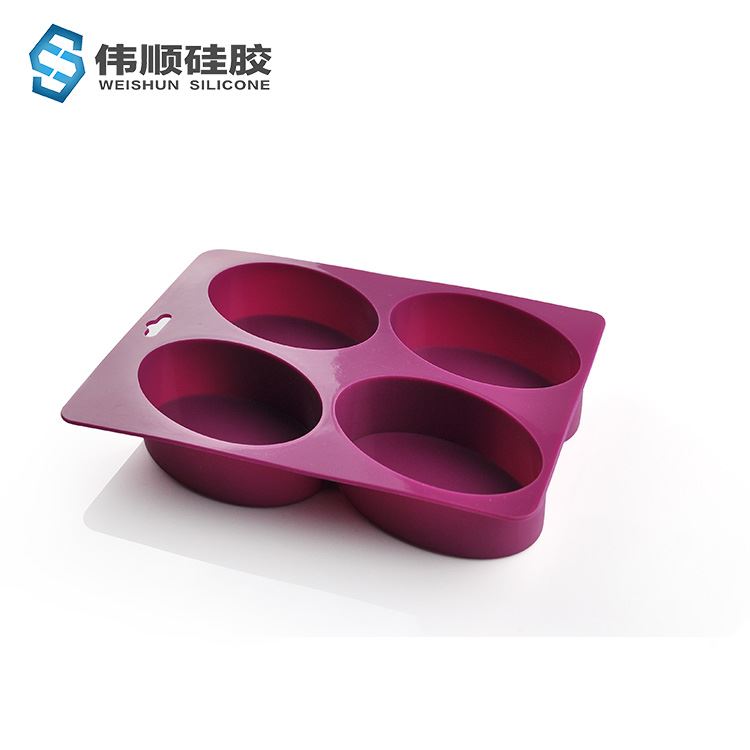 Features of silicone tray soap molds silicone:* Size: 21.3*15*3.7cm* Colors: blue, purple, red, pink, green, orange etc. Any pantone color you like* The safe temperature range of this silicone tray soap molds oval shape is -40℃ ~ 230℃.* Flexible and easy to pop out* A perfect multi-use mold for making soaps, lotion bars, bath bombs, jelly, cake or candles.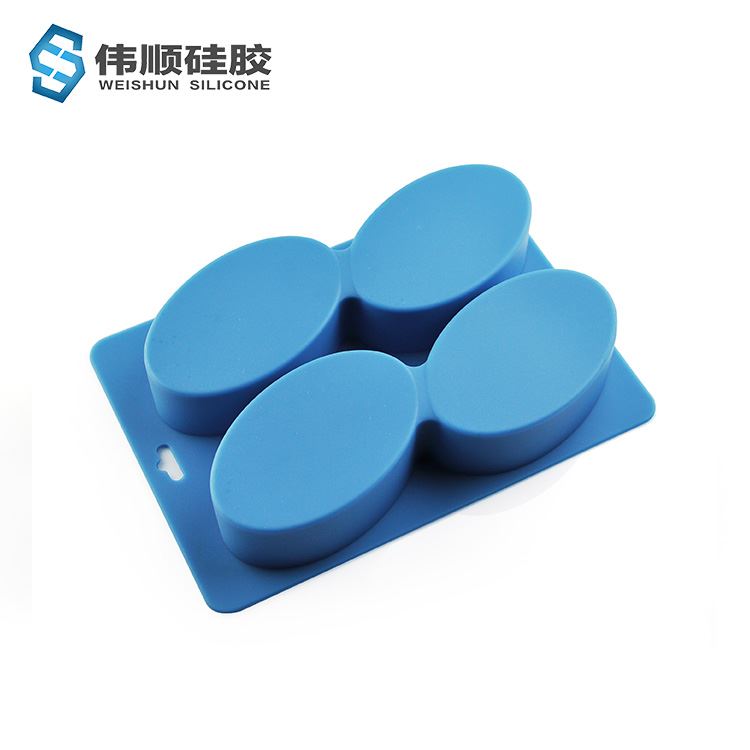 Easy to use and even easier to clean silicone tray soap molds oval shape supplied by China manufacturer–Weishun.In terest in silicone soap molds? Please feel free to leave us a message.