Large-scale frame welding machining is currently a relatively large number of welding machining parts. In the process of large-scale frame welding machining, we should not only know the welding technology preparation for large-scale frame welding machining and the technical requirements of large-scale frame welding machining, we should also know How to choose the tooling and fixture for welding machining of large frame.
Tooling and fixtures play a very important role in machining. Choosing a suitable tooling and fixture for welding of large-scale frames can improve machining efficiency and the quality of machining workpieces.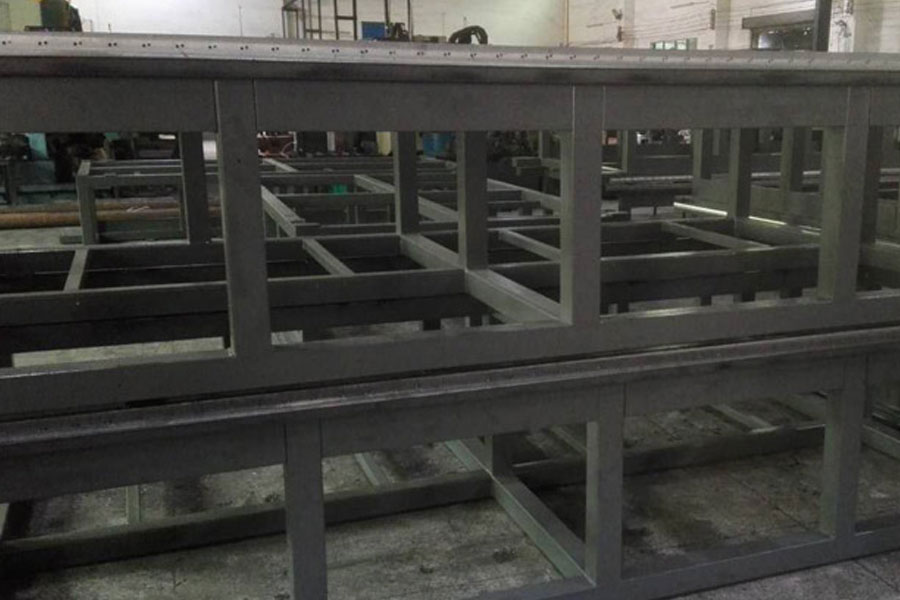 So how to choose the tooling and fixture for welding machining of large frame?
1. Ensure that the weldment can obtain the correct geometric shape and size after welding.
2. Safe and reliable when used.
3. It is convenient for welders to operate and use.
4. Easy to manufacture, easy to maintain, and low cost.
5. The workpiece should be clamped firmly on the fixture, especially when screw clamping is used, the clamping force should be appropriate to prevent shrinkage cracks when the weld is cooled.
6. It is not allowed to correct and correct the workpiece on the fixture to prevent the deformation of the fixture and affect the assembly accuracy of the weldment.
7. When several clamps are used on a weld at the same time, the pressure of each clamp should be kept consistent.
Choosing the right tooling fixture can make the welding process of the large frame more safe and reliable, and can better improve the machining efficiency and the quality of the machined workpiece.
Link to this article: How To Choose Tooling And Fixture For Large Frame Welding
Reprint Statement: If there are no special instructions, all articles on this site are original. Please indicate the source for reprinting:https://www.cncmachiningptj.com/
---
Sheet metal, Copper Milling, carbon steel,online laser cutting service, 3D printing, precision CNC machining services for heavy equipment, construction, agriculture and hydraulic industries. Suitable for plastics and rare alloys machining. It can turn parts up to 15.7 inches in diameter. Processes include swiss machining,broaching, turning, milling, boring and threading. It also provides metal polishing, painting, surface grinding and shaft straightening services. The production range(include aluminum die casting and zinc die casting) is up to 50,000 pieces. Suitable for screw, coupling, bearing, pump, gearbox housing, drum dryer and rotary feed valve applications.PTJ will strategize with you to provide the most cost-effective services to help you reach your target,Welcome to Contact us (

[email protected]

) directly for your new project.