Why baby bibs will be funny?
Because our funny baby bibs are printed with diiferent cute animals and colors, they will catch babies' attention and make babies love to wear them.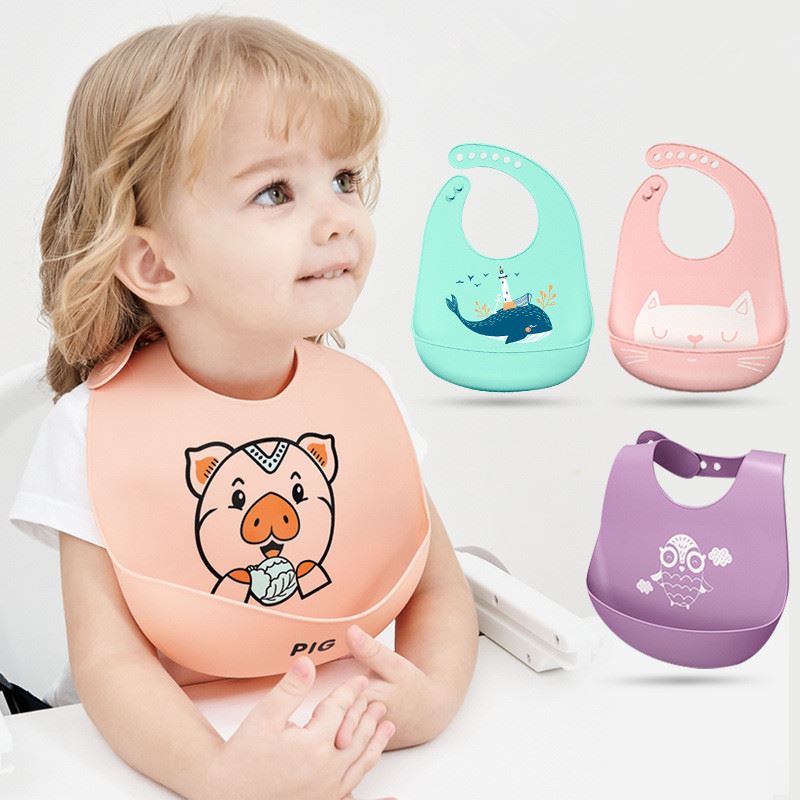 Our funny baby bibs are safe, 100% BPA Free silicone resin, free of phthalates, lead, PVC and other harmful substances. They are eco-friendly, durable, recyclable, very soft and very suitable for a delicate neck.
Our funny baby bibs have an adjustable neck that allows the bibs to grow into a toddler like a baby.
The food grade silicone material makes it easy to clean under tap water, even dishwasher (upper rack only), when out, simply wipe it with a baby wiper, the bottom scoop perfectly captures all the water droplets and debris, and hopes to save you the coordinated clothing you spent the whole morning choosing!
Our funny baby bibs are also easy to carry and store.
For more information, please click here.