Introduction For The Glass Coffee Cups Tea Cups With silicone Lid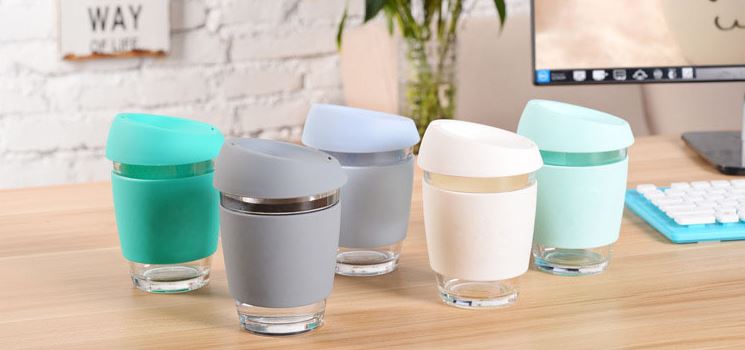 Glass coffee cups with silicone lid use only fully recyclable and sustainable materials. Our uniquely designed thermally conductive silicone sleeve and splash cover are both food grade and BPA-free. Our glass coffee cups do not contain all harmful toxins and chemicals. Lightweight, durable, very suitable for all coffee machines. Very suitable for use at home, your favorite coffee shop or on the go. Our thick thermal jacket is designed with style and comfort in mind. Our splash cover means you avoid any unnecessary cracks during the journey.
There are many benefits to having your own reusable glass coffee cup with silicone lid, instead of using countless disposable coffee cups to fix the caffeine. On the one hand, saving and reusing a cup is obviously better for the environment than a cup thrown away from a coffee shop. According to the latest statistics, the UK discards about 3 billion disposable cups every year. Many cups used in the high street coffee chain are actually not recyclable. The problem is that the polyethylene used to make disposable cups waterproof can only be recycled in a few specialized factories.
By using glass coffee cup with silicone lid, you can reduce harmful landfills.