Your baby's safety is our top priority – our silicone pacifier is made of the highest food grade silicone, BPA Free, latex free, petroleum free, lead free, phthalate free, so your baby can safely nibble and chew.
2 in 1 use – it's both a silicone pacifier for fruit and a teething toy. It can store fresh or frozen fruits, vegetables, borneol, breast milk, and even medicines. In one package, you get a total of three silicone nipples – one medium-sized, one large and one small. The silicone pacifier can also massage the gums to relieve the discomfort of the baby when teething, so as to strengthen the oral muscles. A simple product solves multiple problems at once!
Helps relieve teething discomfort – the silicone pacifier is designed to allow only the smallest amount of food to pass through to prevent suffocation. It's a safe way to start introducing solid foods as your child is going through the teething stage. It is also designed with a textured surface and a soft masticatory silicone to ease teething discomfort.
Easy to clean and save time – the materials used make our silicone pacifier pollution resistant. You just need to wash or boil with warm soapy water!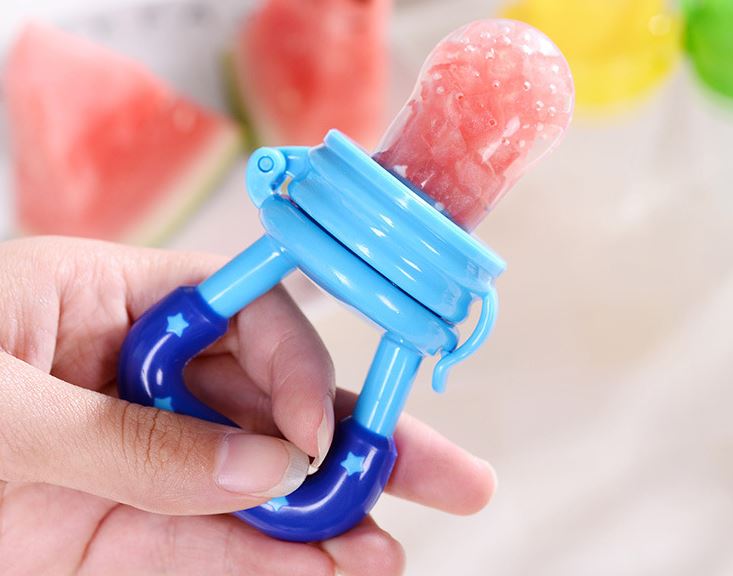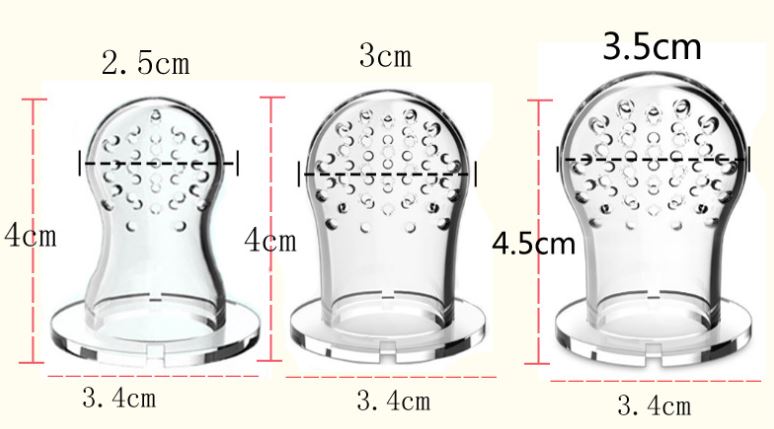 If interested, please click here to get more information.