As we all know, the phone case is very important in our daily life. When you use a thin phone case for your iPhone, and accidentally dropped the phone from a height to the ground, the phone case will be damaged, and the phone case will also be worn, which is really heartbreaking.So we indeed need an anti-drop mobile phone case. Our Pop fidget phone case is equipped with Airbag Bumpers to prevent damage caused by the Phone Falling and prolong the service life of the Phone. It also has anti-fingerprint and anti-drop functions, effectively buffering the impact of the iPhone falling.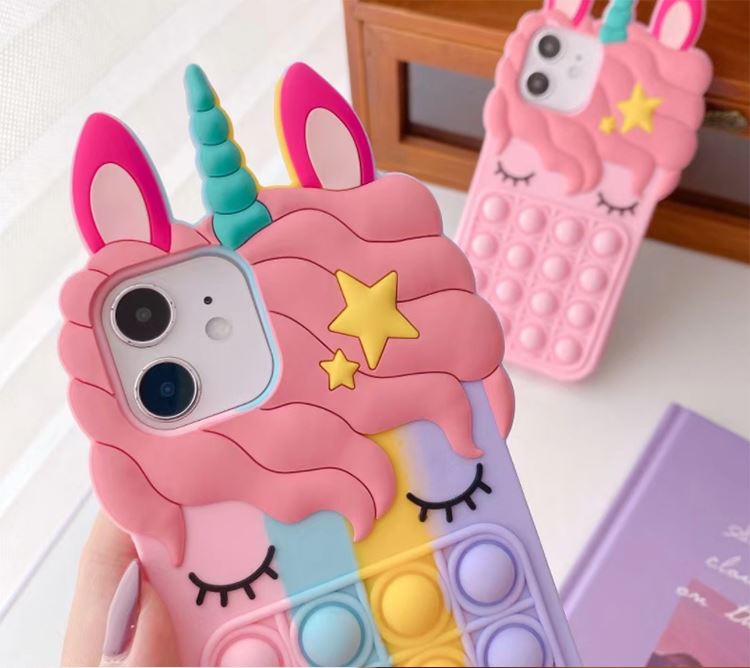 By the way, the push pop phone case is not only a phone case, but also a great antistress and decompression toy. A nice gift for Birthday, Holiday and Easter. Get It to Surprise Friends, Colleagues and Girls.
This iPhone 6 Plus/6S Plus/7 Plus/8 Plus Printed Protective Case Is Made of High-Quality silicone Material, Which Is Still Clear and Bright Without Yellowing after Long-term Use, Tear-resistant, Light and Thin, and Fits the Phone Closely.
The Simple Rainbow Model Will Automatically Pop Back, Yet the Rainbow Model Will Not.!!!!! It Will Self-recover after Pressing the Bubble!!!If It Is Dirty, Take Out the Phone and Wash It with Water. Allow to Use Again after Drying.
We devote ourselves to provide the best customer service and bring the best shopping experience to every customer. Please contact us if there are any problems and we will try our best to meet your satisfaction!