By now, you may already know that parenting a child is not a piece of cake. It's worse to give your little baby solid food. The fruit pacifier is the safest way to start introducing baby solid foods as your child is going through the teething stage. Fresh fruit pacifier can help soothe and keep babies calm while introducing fresh, nutritious food into their diet.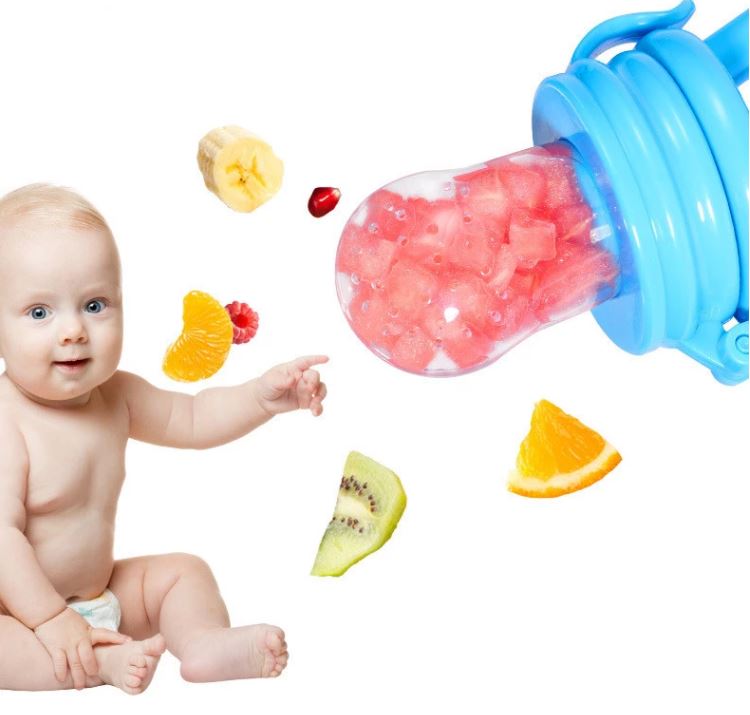 Here are some features of this fruit pacifier:
1. Easy to use: just put some fruits, vegetables and even meat into the net bag and close it quickly. Babies can chew, suck and taste the essence of all foods, and only small, digestible parts can pass.
2. Teething and pacifier: it is both a pacifier fruit rack and a teething toy. It can store fresh or frozen fruits, vegetables, and even medicines. It can also massage the gums to ease the discomfort of your baby's teething, because the gums strengthen the oral muscles.
3. Safety: the materials used make our fruit pacifier holders stain resistant. You just need to wash it with warm soapy water or boil it for disinfection!
4. BPA free and FDA certificate.
If interested, please click here to get more information.