Here are some features of our waterproof bibs:
Let your child feel comfortable and clean with our fun-loving collection of waterproof bibs. Our waterproof bibs are designed in different colors which is fashionable.
These interesting waterproof bibs are made from food grade silicone and contain no bisphenol A and phthalates.
The waterproof bibs feature a round built-in neck fastener for a comfortable fit. Front pocket depth is perfect for capturing food and keeping your baby and surrounding area clean.
Easy to clean, our waterproof bibs are stain free and does not absorb water. Wash with soap.
For more information, please click the following picture.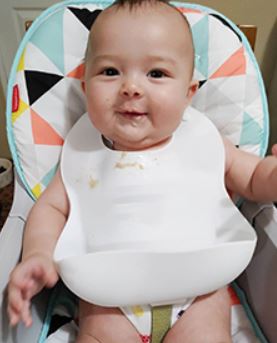 Link to this article:Why Waterproof Bibs
Reprint Statement: If there are no special instructions, all articles on this site are original. Please indicate the source for reprinting.:Silicone And Casting,Thanks!^^