The fidget toy is a wonderful toy for autistic children, stressed people. it helps adults and children have great relaxation by just press lightly to make a popping sound. But sometimes people usually forget to bring along the fidget toys, or even some fidget toy is too big to take out. We have a product that can solve this problem-making fidget toys into wristband bracelets , so that people can take them around anywhere and never forgetting to carry fidget toys.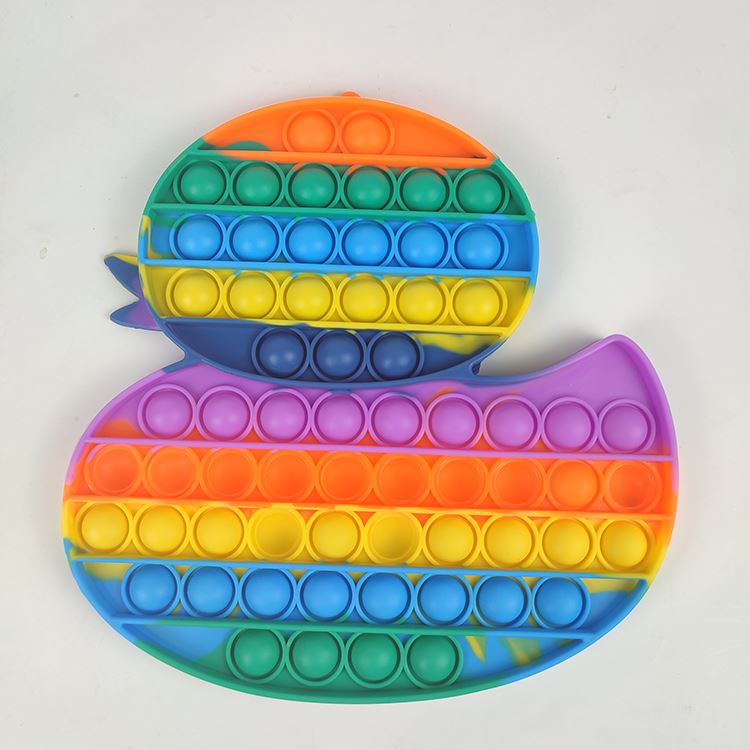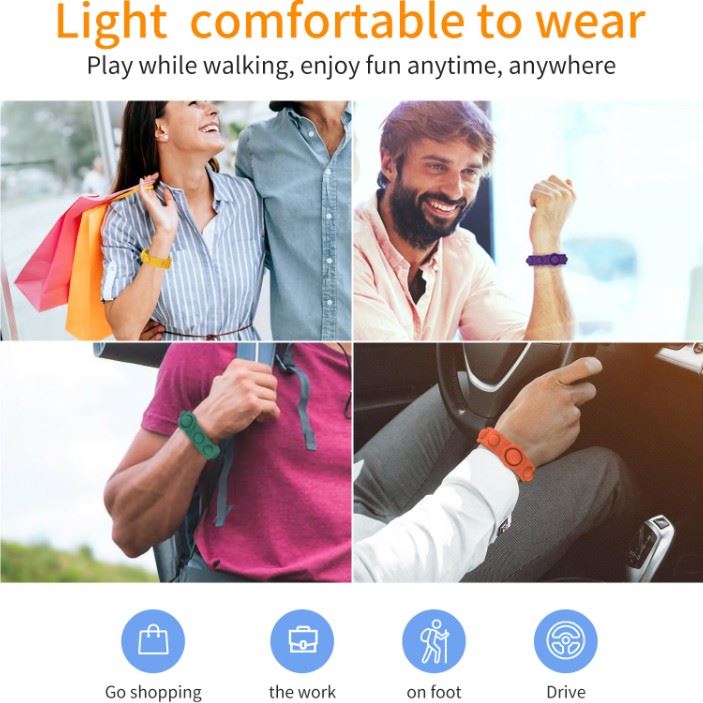 The unique design for killing time, reducing stress, focusing attention besides regarding them as bracelets, they suitable for autistic children or ADHD students to wear with. It's portable and a great alternative to other fidget and sensory toys. With no parts to get scattered around and no noise-making pieces, bracelet fidget toy can be played in a car, plane, restaurant, camping (it's liquid-proof), school, doctor's office – anywhere.
Push Bubble Fidget Bracelet Toy4 Pops Push Bubble Fidget Bracelet Toy
Popular and trendy push bubble bracelets. Boys and Girls will just love these fidget bracelet toys. These toys help promote a sense of calm, reduce stress/anxiety and can increase focus/attention. It is an ideal gift, can send to parents, partners, children and friends, Valentine's Day, Mother's Day, Father's Day. The length of the wristband can be adjusted according to your wrist, suitable for everyone to wear. High-quality silicone wristband, excellent toughness, durable and non-deformable.
Send an inquiry to Weishun Factory from the website please! Telling us your sample needs, order needs or your great idea you want to bring to come true!Click here to contact us!