Recently,there is a new hot sale fidget toy-that is pea pod fidget toy.The pea in the middle of the extrusion bean has a very cute facial expression. (Note: facial expression is random.)You can squeeze the bean out over and over again when you get stressed or bored and kill time.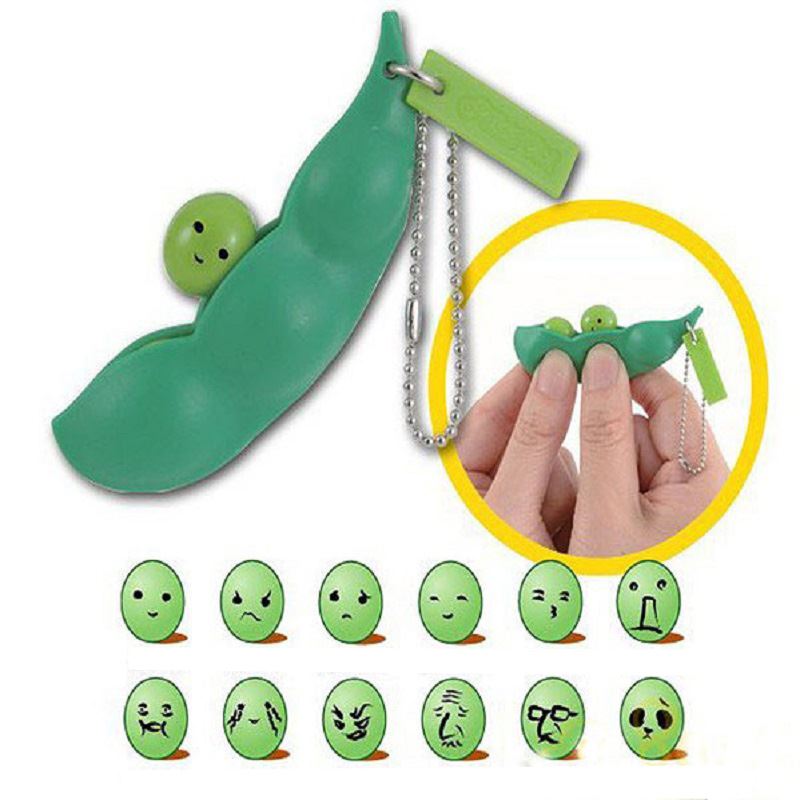 So you may want to know why the pea pod fidget toys are popular, we come to the following conclusions after analysis,
● Each pea pod fidget toy is made from durable materials -silicone , and is safe for kids and adults. So they can have fun playing pea pod fidget toys without worrying. ● Stop rolling fingers, spinning pen and bitting or picking your nail. Just squeeze the pea pod fidget and break those bad habits.● The stress toys are designed with fresh and bright green color, looks very small and exquisite, you can hang them on your keys or backpack, cellphones or other electronic devices avoid missing.
pea pod keychiancolorful pea pod
Pea pod fidget toys allow adults and children to play together, enjoy more fun, inspire children's creative thinking and promote mutual communication. Therefore, bean fidget toy is a gift for children and adults. They are perfect gifts for birthdays or as party favors. They are also wonderful incentives and prizes for kids.
We devote ourselves to provide the best customer service and bring the best shopping experience to every customer. Please contact us if there are any problems and we will try our best to meet your satisfaction!