Fondant molds are one of the the most important cake decorating tools for bakers. A good fondant cake mold can not only make the baking job easier but also make the cake more perferct.Wei Shun silicone Technology Co. Ltd is a China supplier owning a factory. So we can not only provide silicone 3D cake fondant molds selling on our online store but also offering custom service so that our clients can design silicone cake decorating molds by themselves.Are 3D DIY cake molds offered by us high quality?We select high quality food grade silicone rubber as material. Our workers strictly follow the producing steps. Over 90% of delived products are quality products. In addition, our cake decorating molds silicone can pass FDA & LFGB test.Various types of silicone fondant mould are on sale. Our cake molds for fondant is perfect for home-baked gifts and commercial bakeries. Here are some products sold on our store. If you like them, please let us know it.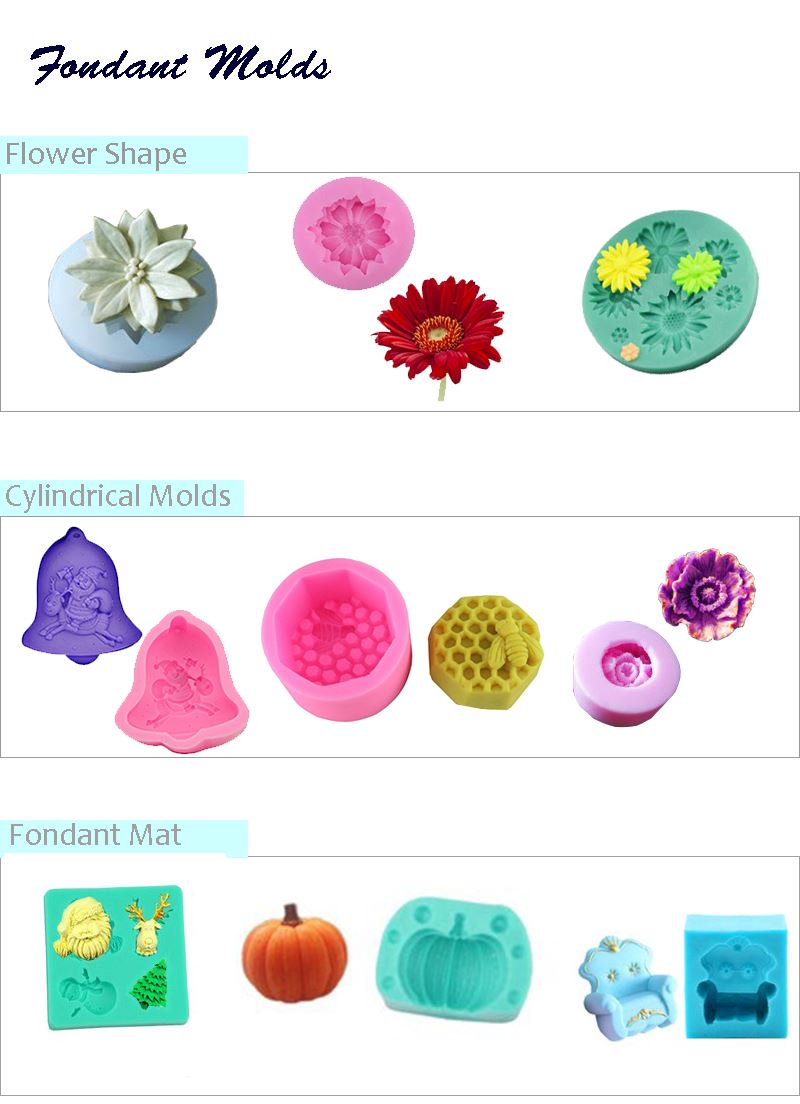 The cake fondant tools showed on picture, as you can see, have differnt beautiful shapes. Those molds are in high quality with a reasonable price.
Use these silicone cake tools to create a cake decorated with attractive fondant.