Does anyone like to baking at home? If the answer is yes, you must have a good quality and satisfactory oven glove to avoid being burned. So do you have any requirements for your oven gloves? Is it necessary to have a cotton lining or a cute appearance? We will try our best to meet all your needs.
What to Consider When Buying Oven Mitts?The primary purpose of oven mitts is protecting your hands when you handle hot objects in the kitchen, so pay attention to the material(s) they're made of and their heat-resistance level, if noted. Some of the mitts in this roundup are resistant to temperatures in the 400° Fahrenheit range, while others are even heat-resistant to temperatures in the 600° Fahrenheit range. Additional protection factors to keep in mind include the thickness of the mitt, as well as the length, so your hands (and forearms) are covered to your comfort level—a sturdy grip is also essential, so you don't drop whatever you're carrying.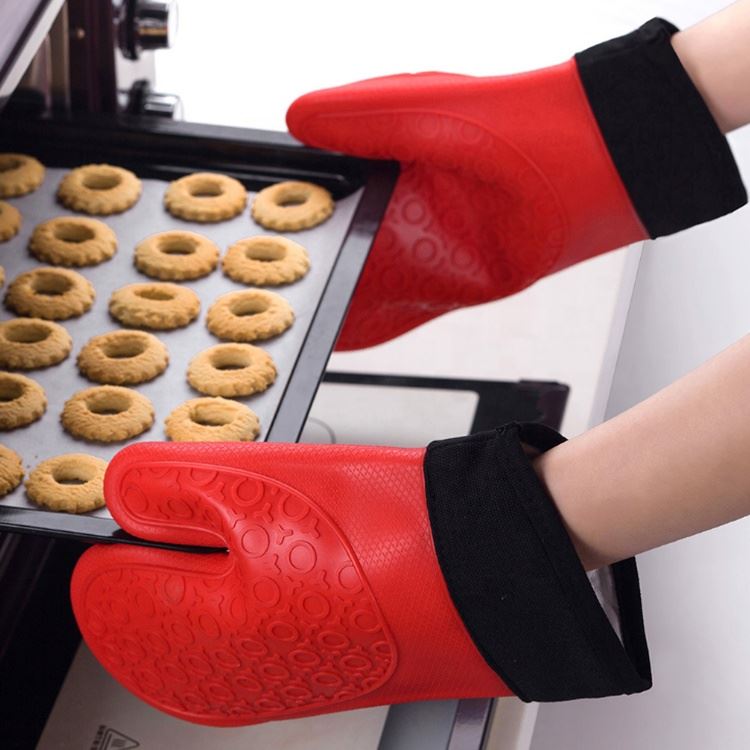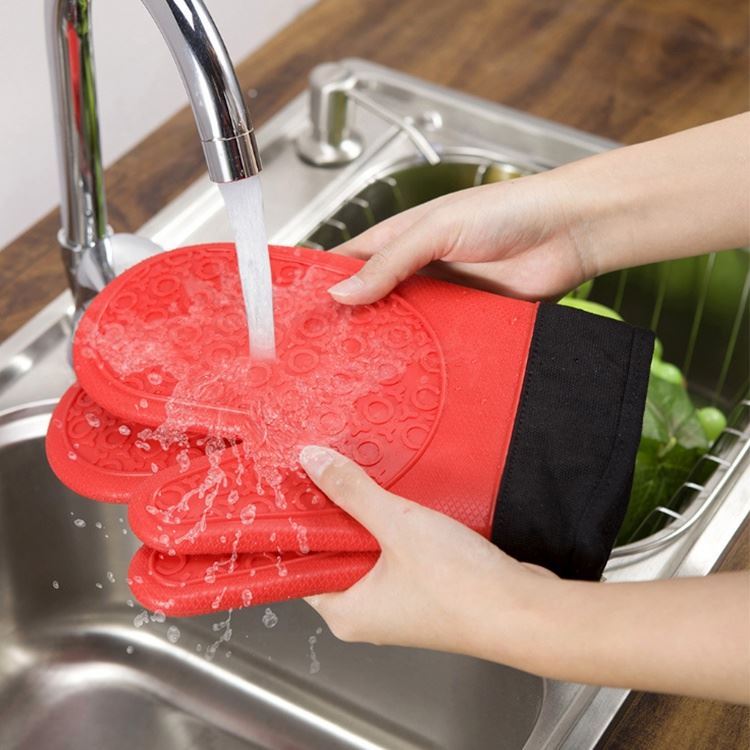 silicone is an ideal material to use in the kitchen as its non-corrosive and hardwearing. Made from silicone and cotton, this oven glove is water and heat resistant up to 450℉, which makes it a great choice for baking. A non-slip design with a strong grip that allows for the safe movement of hot pots, food or racks.
Your oven mitts will probably endure a lot of messes as you cook, whether it's drops of spilled stew or grease from a pan, so being machine-washable and dryer-friendly is incredibly helpful. And if you're planning on keeping them displayed, you'll want to consider design and color too.We are just a manufacturer that will provide customized patterns and colors!
If you are looking for affordable oven mitts that clean up effortlessly and keep your hands free from burns, the silicone oven mitts are your best bet..