What are the best bibs for newborns babies?Baby bib silicone is one of most popular choices among parents. Why silicone bibs can be so popular?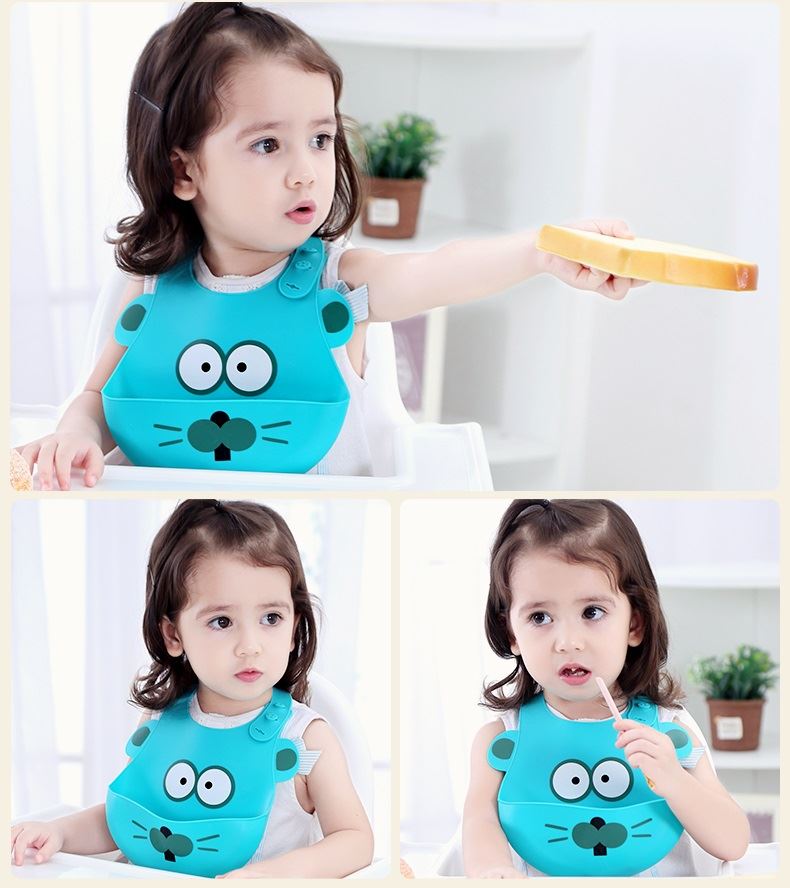 Waterproof. Newborn baby bibs with waterproof features be one of parents' first choice due to young children are tend to drool frequently. Put a waterproof silicone baby bib ahead of kid's chest to prevent their clothes be wetted by too much dropped saliva.Easy to clean. Whether the bib for kids are easily be cleaned is another factor may influence parents' decision of purchasing which one. As we all know, the immune system of young kids are weak. In order to low down the risk of children being ill, keeping kids clothes clean and hygienic is very important. That's why the experts of babies caring are usually advise parents to apart adult clothes and babies clothes when washing.
pink girls baby bibsblue baby boy bibscustom baby bibs
Whether the baby wearing bibs are easy to be sanitized; Whether stains on bib apron baby can be removed completely; Whether the kids baby bibs will not growing mold or bacterium easily?After considering these questions, easy to clean bib silicone material be parents' new favorite.Silicon bibs for babies are safe in dishwasher. So after used, you can use dishwasher to wash and sanitize your silicon bib baby. Besides, boiling water sanitize method is also suitable because silicone is a heat resistant material which can withstand a high temperature up to +230 degree.
In addition, silicone baby bibs easily wipe clean. So if you doesn't want to wash it, using a wet cloth or wet paper towel can easily remove stains such as milk and food cruncher.Here silicone baby bibs wholesale by Weishun factory!Are you interest in waterproof silicone bib? Why not send us an inquiry from our website?