The food storage box is made of food grade BPA-free silicone that is non-toxic, tasteless, odorless, non-stick and easy to clean. The material has a temperature tolerance range from -20°C~220°C. And they are microwave safe, freezer safe and dishwasher safe. It's a must-have for every family.
First, it can be a lunch box for your kid's meal. Silicone collapsible food storage containers with lids are made from food grade silicone material, so needn't to worry your kids fall them down to the ground. Comparing with old fashion heavy glass containers, those silicone food boxes are light weighted and easy to carry. And the airtight lids keep your food fresh and the air vent is great for convenient microwave heating. With the valve design, hot gas can discharge and water vapor will not form in the lunch box. So not suitable for liquid, such as water and soup which can leak from the valve. and when using a microwave oven, the breathable valve needs to be pulled up.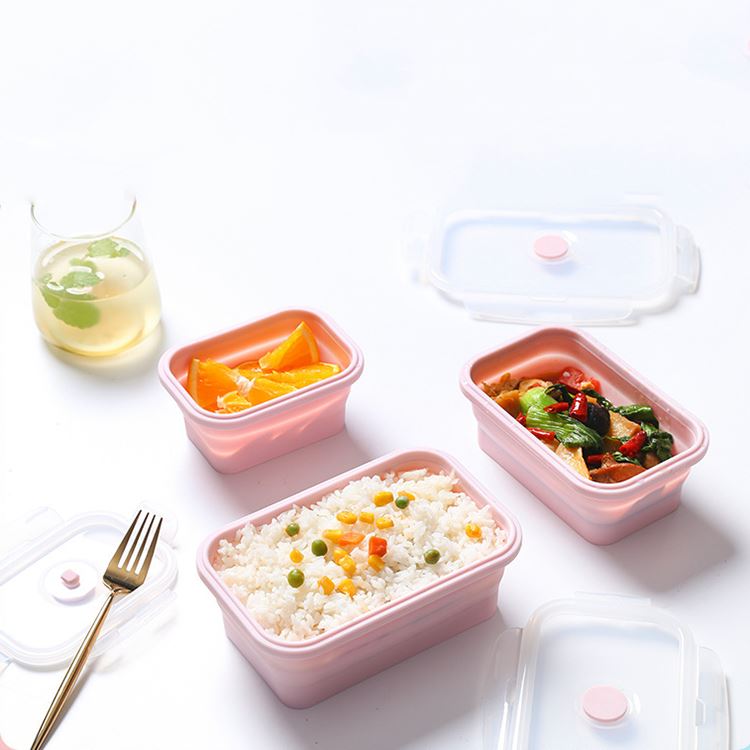 Second, the collapsible design shrinks down the size more than 50% when the meal prep box is not in use. They are foldable stackable and the space-saving feature can help you to save your kitchen cabinet space and keeps your cabinet in an orderly state.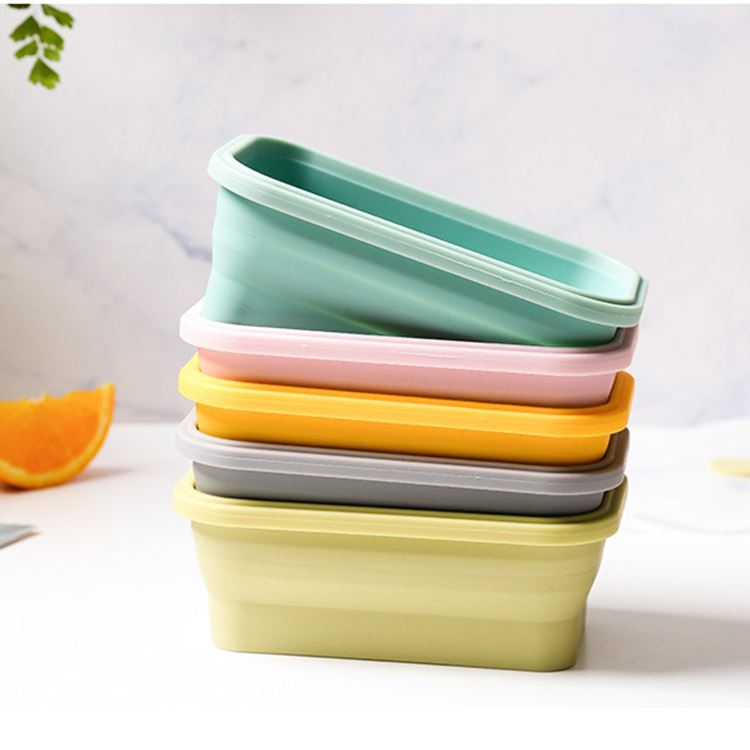 Last but not least, the silicone lunch box is washable, and it is very easy to clean. Microwave and refrigerator are both available and safe. Besides, each container is great to hold dry or wet foods like cereal, fruits, vegetables, baby foods, etc.