Fidget toys can relieve stress, the need for stimulation is particularly acute among those with stress, anxiety, and certain developmental disorders, Fidget toys provide an opportunity to feel interesting textures, apply pressure to objects, and perform repetitive motions, all of which can provide the stimulation minds need to stay focused. But today I want to introduce you to Fidget Sensory Bubble Toys 7Pcs Color silicone Tangram Educational Supplies' educational enlightenment.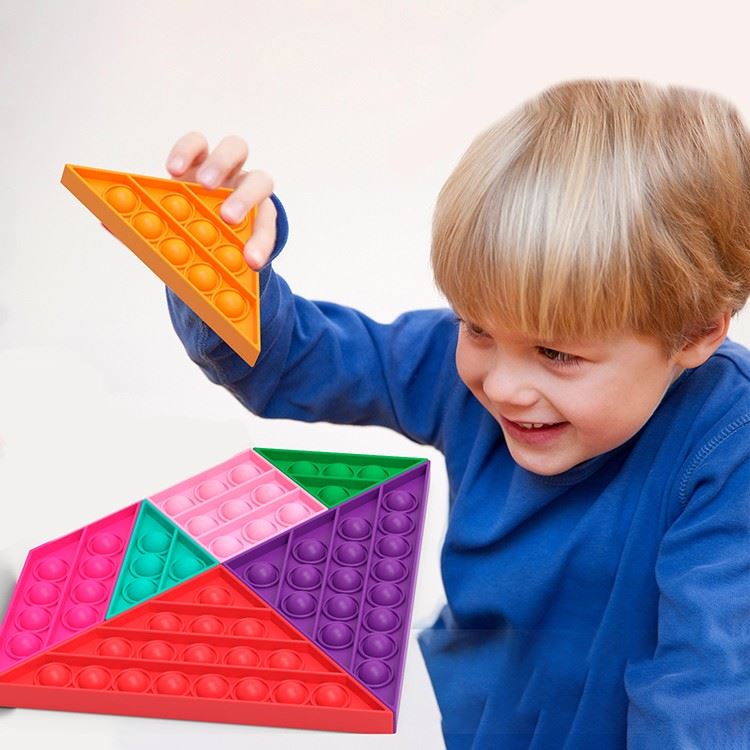 The Fidget Toys Set silicone tangram is composed of multiple geometric bodies, they will keep kids brainstorming, imagination to spell out an infinite variety of patterns. It can develop brainpower, the ability to cultivate and logical reasoning skills. You and your kids will surely love this push pop it fidget toy!
Fidget toy puzzles-fishFidget toy puzzles-craneFidget toy puzzles-house
The Tangram can enhance children's patience and observation, practical ability, hand-eye coordination ability when playing puzzle games. It can improve children's imagination and increase parent-child interaction. This sensory bubble toy is super easy to play with, simply press the bubbles down. Then flip it over and start again. Your kids can enjoy fiddling with themselves or invite friends to a quick brain game, no matter where he or she is, they can enjoy the game.
Let's see the Pop It Sensory Fidget Game Rules:1.Rock, paper, scissors to see who goes first.2.Players will take turns to choose one row and POP as many bubbles as they want (in that row only).3.The next player will choose any one row that has any unpopped bubbles and pops as many as they want in that row only.4.Players will continue taking turns until one player is forced to POP the last bubble. That player loses that round, but don't worry! Flip the board and start over. The first player to win three rounds is the winner.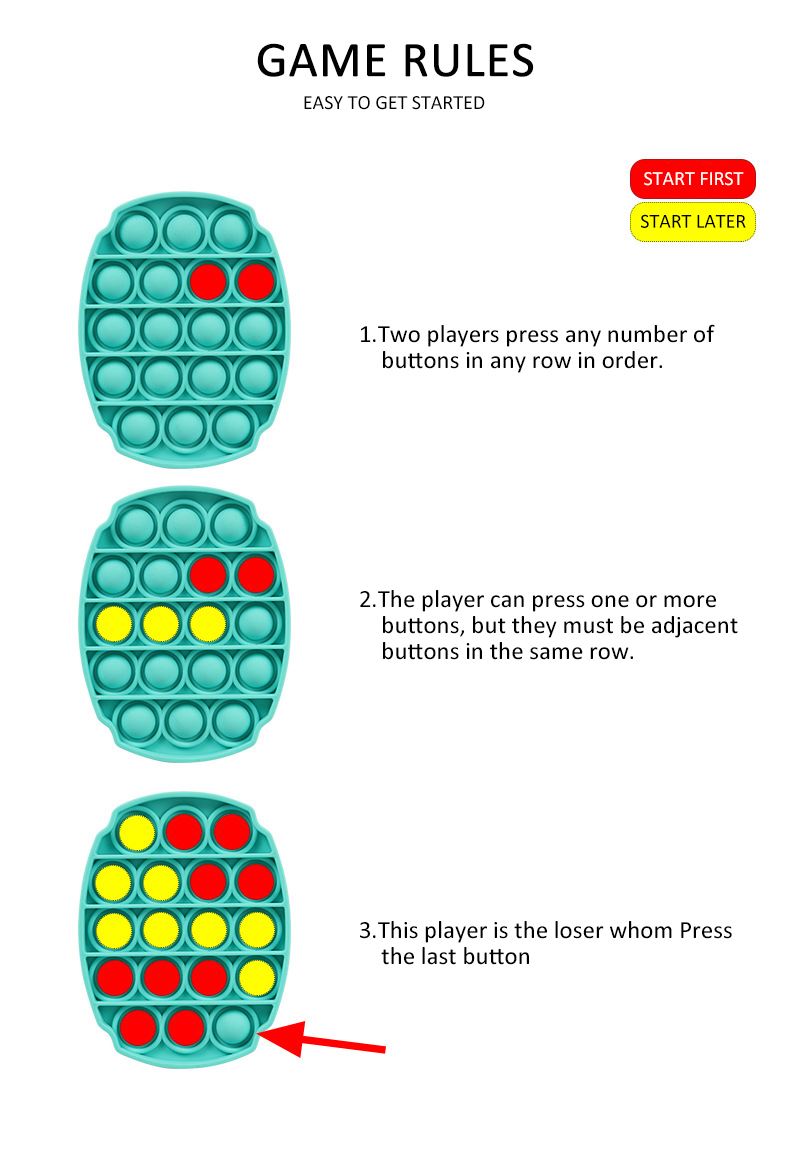 Bubble Pop Fidget Toy is made of food grade silicone, safe, non-toxic and tasteless, endlessly reusable and washable as well. You and your kids can enjoy popping it without any troubles, join now!