You know how it works: as a parent, when you find something that makes your life easier, you have to tell everyone. Anything that can help us sleep longer, feel better, be a smarter parent or live happily, deserves gold.
A Bamboo Plate With silicone Suction is the thing that we say above.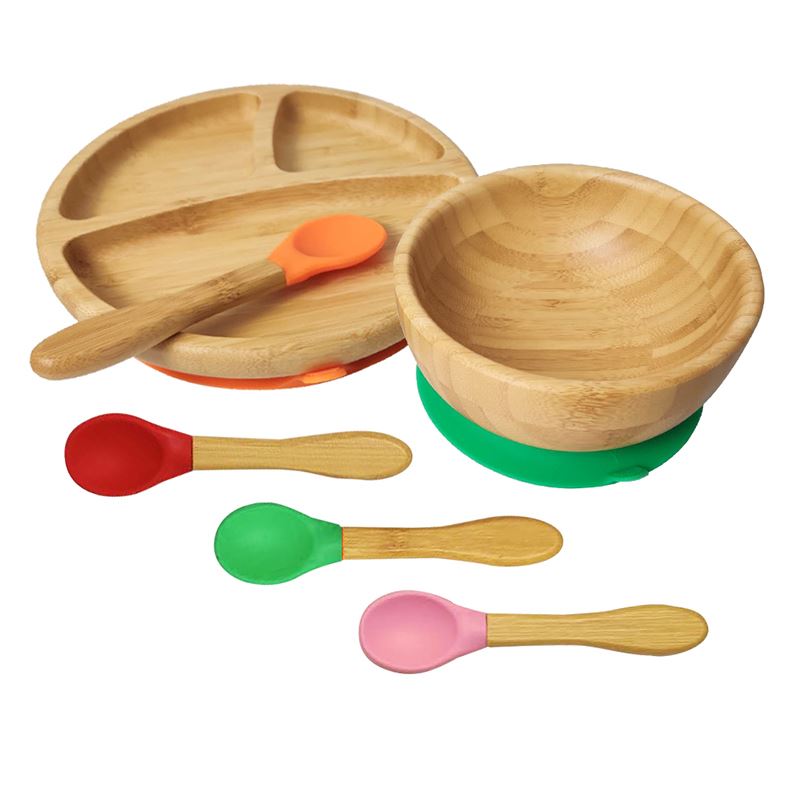 Practical and ideal for serving a balanced meal with different food. Bamboo plate with 3 plate sections, the biggest one can put the staple food, the rest two sections can contain soup and other little size foods. It is good for your baby to eat healthily.The bamboo plate with silicone suction can make the plate suctions to the table. Food flying from baby-plate-throwing is no fun, this bamboo plate sits atop a silicone ring which suctions to the table so you can relax and use this bamboo plate for easy eating and even easier cleanup!Our bamboo plate is PBA-free, PVC-Free, Lead-Free, and Phthalate-Free. You can rest assured to let your baby use it.We also provide spoon. The bamboo baby spoon features the color scheme of the silicone suction for a simple aesthetic. Our wide bamboo-silicone spoon fits make self-feeding easy for babies (and adult help) with a soft tip on tender gums.
Let's make mealtimes fun! Get creative with your recipes and serving ideas as your little one starts to explore the world of food.