Large fidget toys just need to press the mouse bubbles and they will make a slight popping sound; When all the bubbles on the front are squeezed, you can turn it over and get a brand new silicone bubble board! Can be reused and cleaned endlessly.
The big fidget Toy is a board game that can exercise children's mathematical thinking, reasoning strategy, mental arithmetic, logical thinking and fine motor skills. It can be played with a variety of rules. Players press down any number of bubbles in a single row, who presses down the last one loses the game.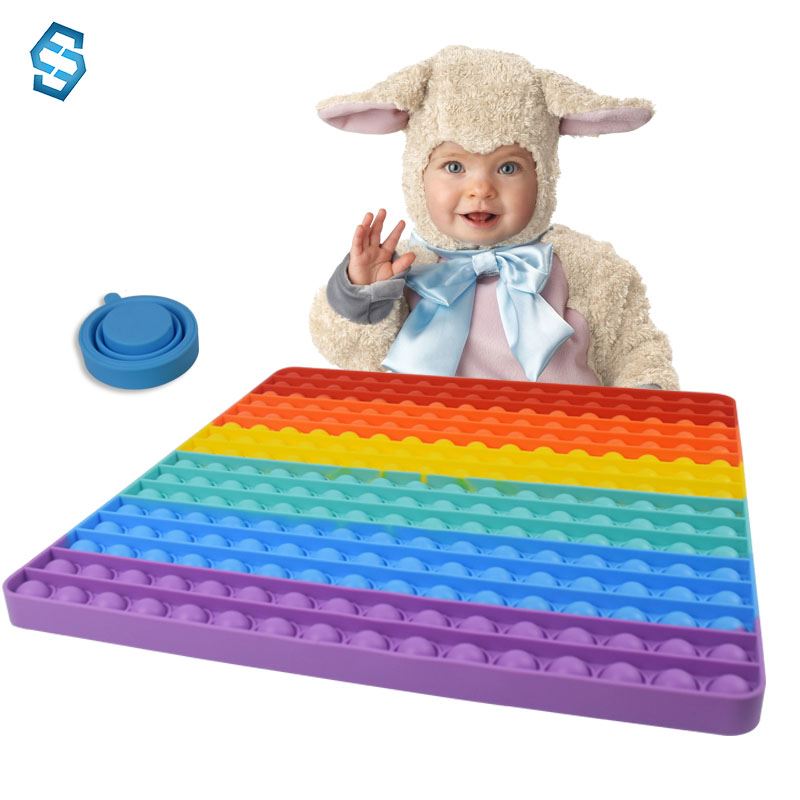 Compared with the ordinary size of the fidget toys, large fidget toys have the following advantages:●Large fidget toys can make you enjoy more in every round.●Big pop Bubbles are no longer clear at a glance, they are more numerous, and more test their computational ability, triggers kids' creativity as well as improves mathematical and logical thinking.●Large fidget toys not only can stress relief , but also can be a cushion.
30cm big fidget toy20cm big fidget toydinosaur shape big fidget toy
This toy is a perfect gift for children are also wonderful incentives and prizes for kids. It can not only relieve stress, but also train children's basic mathematical knowledge. It is convenient to carry when traveling, can be reused and cleaned easily .
We devote ourselves to provide the best customer service and bring the best shopping experience to every customer. Please contact us if there are any problems and we will try our best to meet your satisfaction!