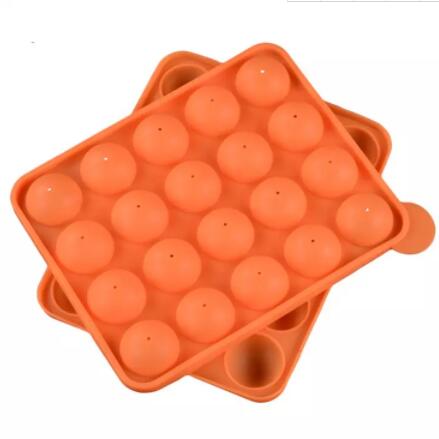 How to make perfectly round cake pops in a short time? For beginners, a cake pops baking pan will be useful.In most countries, cakes, pastries and desserts are one of important things of celebrating Festival or holidays. Like some people will regard December is the best time of year for indulging in dessert. In fact, in December, thousands tons of pastries, cake and desserts will be ate at holiday days.Christmas Day dinner, For example, except turkey with stuffing, dessert is another important role on table. Christmas fruitcake, pumpkin or apple pie, aisin pudding, Christmas pudding and cake pops would make a festive addition.As a silicone molds manufacturer, Wei Shun supply clients high quality silicone molds. And in recently, a product–cake pop baking pan with reusable sticks is popular in our online store. It is a mold to make 20 golf ball shaped cake balls, made of silicone rubber.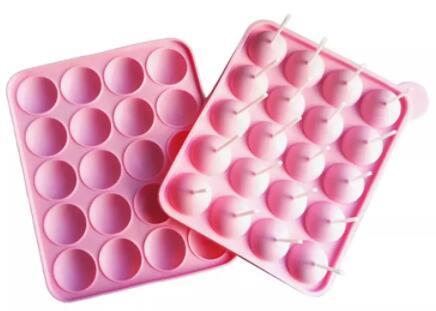 Silicone Material Cake Pan Trays20 cavities in a tray
Customized color availableSize: 23*19*3.8cm, 220g
What do you think about this silicone cake pops pans?If you are looking for silicone material products, why not send us a message?