Don't be so upset on a rainy day, our product silicone waterproof shoe cover can protect your shoes on a rainy day.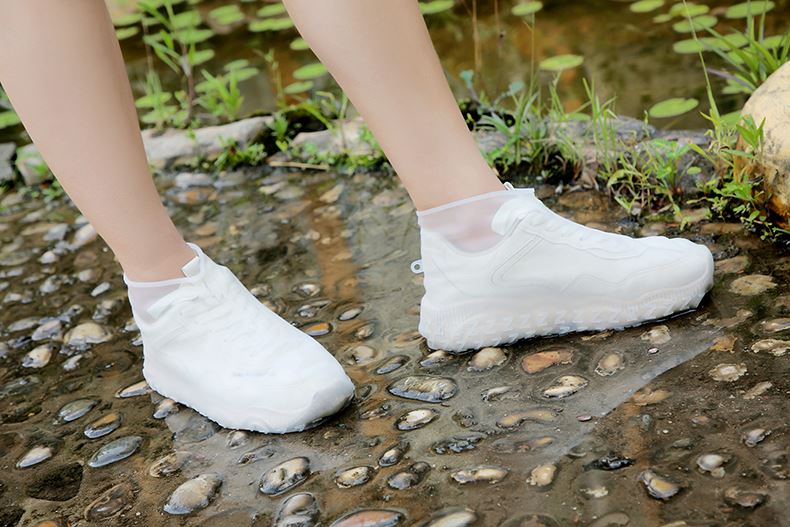 If you feel down during a downpour, it's not your imagination: Bad weather can indeed have a negative effect on your emotions. And many people don't want to go out, the reason is, on a rainy day, their shoes always become dirty, which will make them even less happy.
Why silicone shoe cover can solve this problem?
ANTI-SLIP WATERPROOF SILICONE SHOE COVER:100% high elasticity, safe and non-toxic organic material, waterproof and anti-slip performance, ensure durability and environmental friendliness. The shoe cover is also equipped with a special anti-slip structure to prevent the sole from slipping.
MULTI-SCENE OUTDOOR USE: protect shoes from mud, rain, snow, sand, suitable for rainy days and camping, fishing, car washing, golf, garden and other outdoor activities to keep shoes dry and clean all day. EASY TO CARRY AND REUSABLE: lightweight foldable design makes it perfectly stored in a backpack or handbag. Do not occupy space, easy to carry. Thickened silica gel, strong wear resistance can be reused.
NOTE: do not in glass, ice, smooth floor, tile, wood, etc. The elderly, pregnant women and people with mobility difficulties are not recommended. Wear a shoe cover to shop and enter the office building. You need to take off the shoe cover before entering.