The shower cleaning brush is made of silicone material, the soft and skin-friendly material is suitable for adults, children and pets. Our silicone shower brush is very strong in design, high temperature resistant, can be used for a long time, and can bring you a good experience.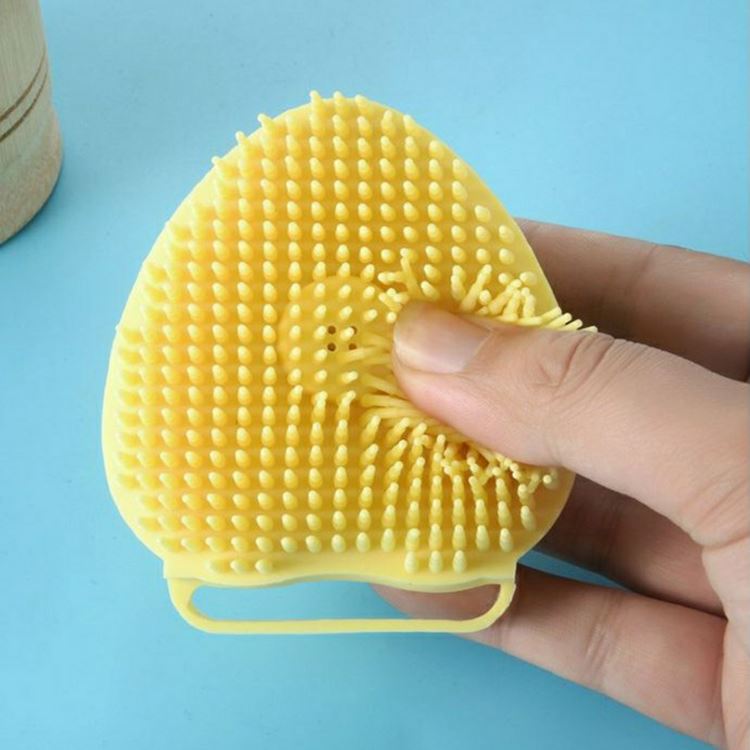 In addition, this cleaning brush with a soap dispenser. You can pour about 80ml shower gel or shampoo into the container of the brush top before using it. Squeeze gently, the shower gel/shampoo will flow out from the center of the outlet hole, the liquid could be evenly applied to your body or hair, and make a lot of foam, which is more convenient and time-saving.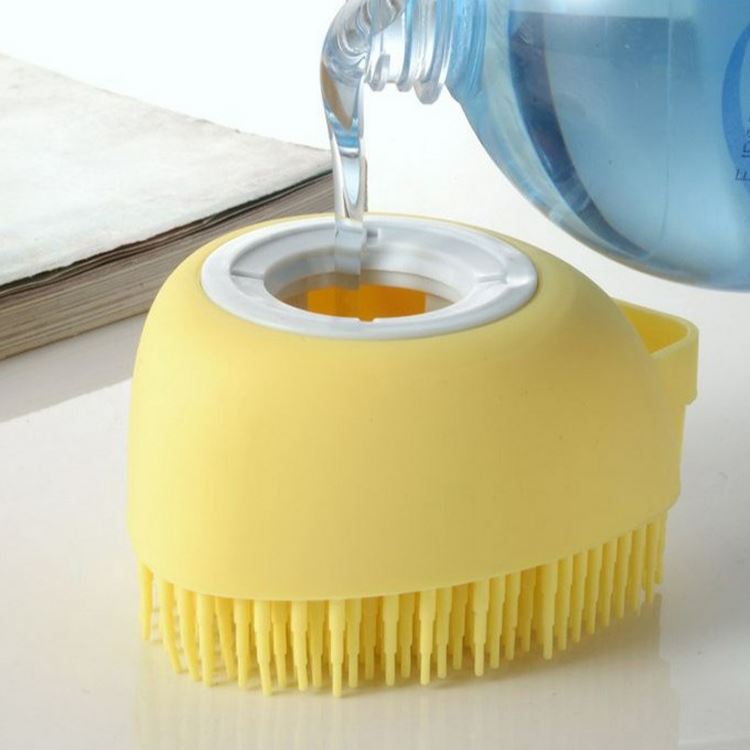 It also convenient to grasp, exquisitely designed with ergonomic grooves and curves that fit perfectly in your hand, non-slip grip to offer you a comfortable grasp, fits the palm of the hand and does not slip off easily. And a hang hole design allows the brush to be easily hanged to dry after use, saves space. However, please pour out the excess water and show gel to avoid the soap leak out.
By studying and developing new techniques, we have been not only following but also leading the fashion industry. We listen attentively to the feedback from our customers and supply instant communication. You will instantly feel our expertise and attentive service.