silicone muffin cupcake mold is made of food-grade silicone, its non-stick natural properties make it easy to release cakes with good shapes.
Baking silicone muffin cupcake molds are one of the most useful and versatile kitchen gadgets that you need in your pantry. In addition to containing your batter and keeping your cupcake pans clean, some come in decorative designs that add a little flair to your presentation. Whether you are making a batch to share with coworkers or teaching the kids a new recipe, using top-quality muffin molds will elevate your baking to the next level.
We like using silicone muffin cupcake molds because:Multiple Shapes & Colorful – Heart, round, square, star, flower, rose, sunflower, castle, pumpkin shape, vibrant colors (pink, orange, green and blue). Even picky eaters love eating healthy meals using these bright, vibrant, rainbow colors liners. Also you can make multiple shapes' cupcakes to better satisfy kids' taste budsEasy to Clean – Silicone bakeware is much easier to clean than traditional metal or aluminum bakeware. The non-stick qualities of silicone will make cleanup a breeze, no more scrubbing for hours.Withstand temperatures range from -40 Fahrenheit to 446 Fahrenheit. Can be used in Oven, Microwave, Freezer and Dishwasher friendly.Easy to Use – you simply have to place the muffin cup on the cookie sheet, fill and bake it. Or place them directly on a regular cookie sheet. With our muffin tray, there is no need for sticky cooking spray or messy wrappers – just pop them and they are ready to go.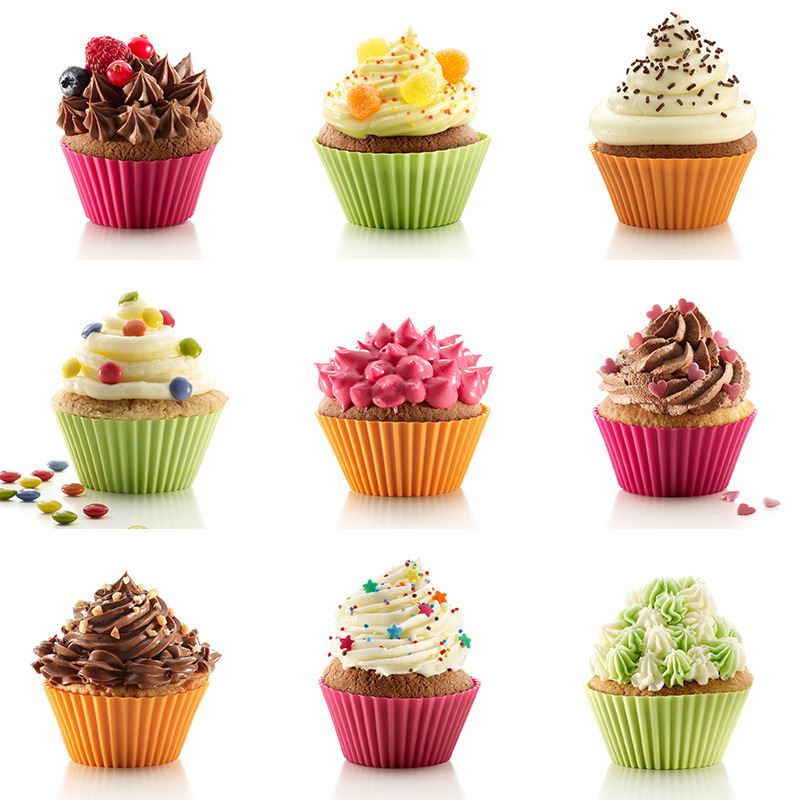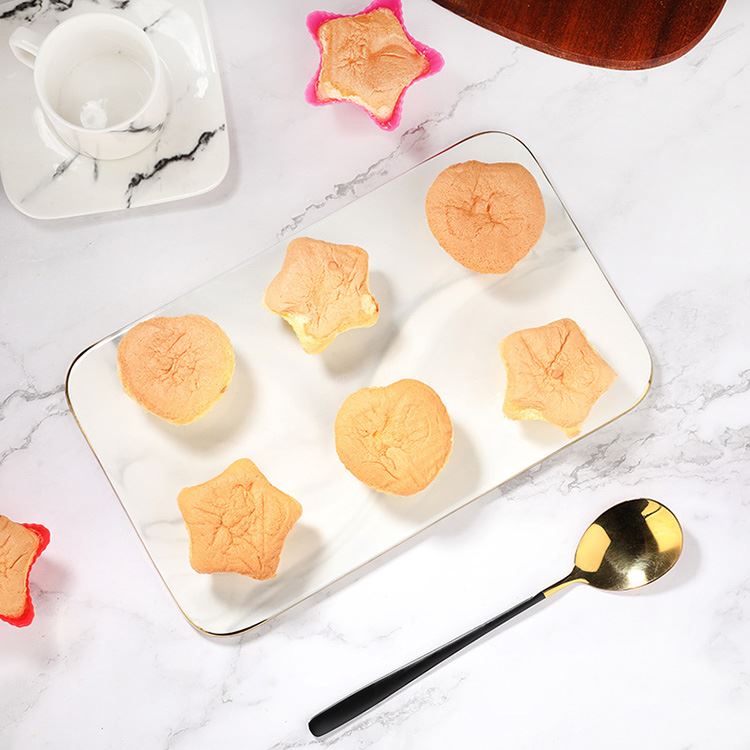 Besides,These mini silicone molds can be used for so many different desserts. Place them on a cookie or baking sheet, you can use them to make individual donuts, muffins, snack cakes, cupcakes, custards, cheese spreads and breakfast items. Also good for small frozen treats, candies, ice cubes, mousse, or soap molds too. You can make a bunch of jello molds, because they are bundt style, you could fill the center hole with whipped cream and put a strawberry on top.