A bucket is one of the essentials in our home life. They are also used for various purposes such as laundry, rubbish, fishing, water, oil, rice and so on. They are also commonly made of Plastic, aluminum and other materials.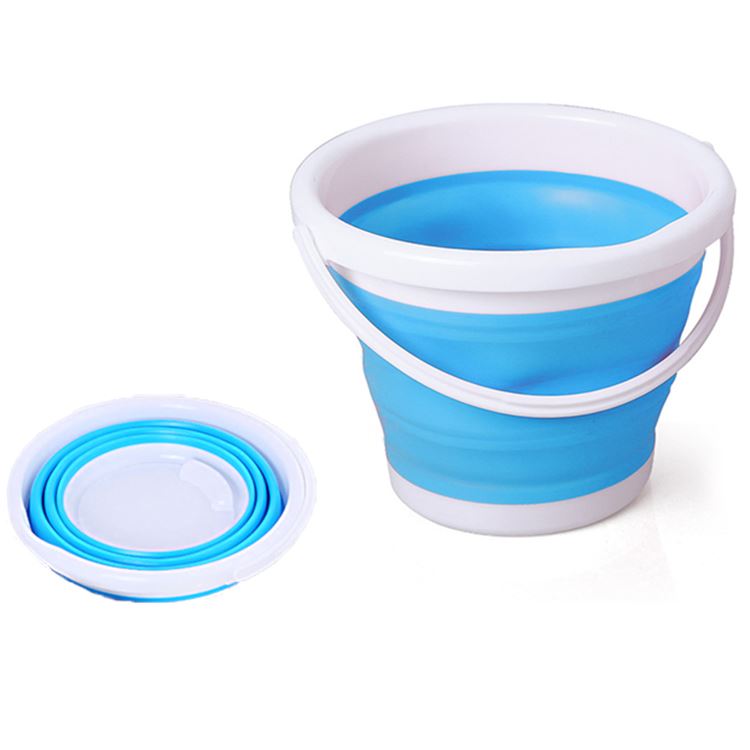 silicone buckets VS Plastic buckets. 1. Silicone buckets are more environmentally friendly, safe, non-toxic and healthy than plastic. 2. Silicone buckets can be stretched, have strong low-temperature resistance, long life than plastic buckets, wear resistance, can be used repeatedly 3. Silicone buckets can pass the food grade safety test and are mostly used in contact with food, other materials are more stable than plastic, while plastic buckets are mostly used to hold chemical materials, pesticides, lubricants, coatings, pharmaceuticals, food, hardware, electronics, electromechanical and other industries of liquid and solid goods. Specifications from 100mL-200L
Product features: acid-resistant, alkali-resistant, high-temperature-resistant, non-toxic, sterile, tasteless, with excellent resistance to expansion and contraction and impact resistance. Product advantages: folding and stacking storage and transportation, palletizing and canning, the whole process greatly saves space and materials. Light weight, cold-resistant, corrosion-resistant, reduce pollution, super clean and meet the requirements of medical testing.
Dongguan WeiShun Silicone Technology Co. Ltd is a professional manufacturer of silicone products. We focus on silicone baby items, silicone products in houseware, kitchenware, pet toys, DIY mold, coin bag, and handbag, etc. We warmly welcome merchants from home and abroad to call us and establish a business relationship with us, and we will do our best to serve you.