6 months to 2 years old is the teething period for your baby. silicone teether, Designed to help the baby through the difficult period of teething. It can distract your baby well during breastfeeding. Keep your baby's attention while breastfeeding or breastfeeding to avoid scratches and hair. Applying soft pressure to your baby's gums will help relieve teething discomfort.
Pacifier Teether's core function is to satisfy the baby's appetite and comfort. In addition, it can exercise hand-eye coordination, tactile stimulation, promote cavity movement, prepare for eating complementary foods, and relieve teething discomfort.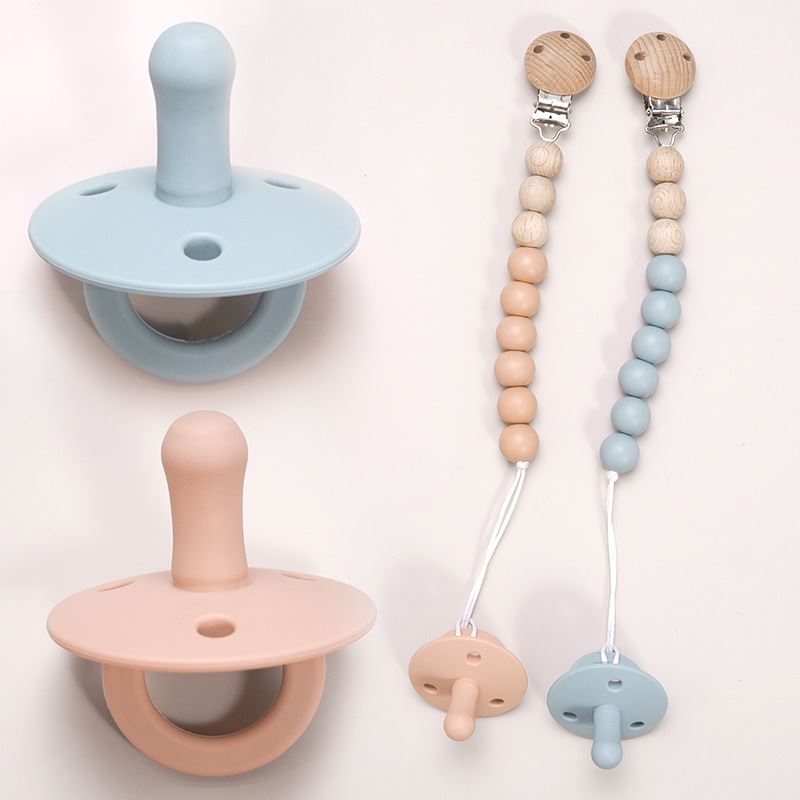 100% safety certification-non-toxic, free of BPA, phthalates, cadmium and lead.Soft and chewable-made of high-quality food-grade silicone, soft and chewy. Helps soothe baby's gums.The size of the silicone pacifier teether is suitable for your baby to grip and avoid the danger of throat jamBREAST-LIKE: The silicone pacifier teether's design is closer to Nature nipple, this soft silicone teether flexes and stretches just like mom, providing breast-like comfort for the most natural soothing experience. Make sure that there is no risk of small parts falling. If the baby swallowed it, it is very dangerous. Our silicone pacifier teether is very safe for babies to use. In addition, we also have other silicone products, welcome to consult us.