Some people are not able to maintain the proper grip on a pencil once placed, the silicone pencil grip can correct people's handwriting ,and the student's grip ways and writing is improved with a pencil grip. A Silicone Pencil Grip could also reduce fatigue or reduce pain.
The purpose of the pencil grip is to help people develop a tripod (three-fingered) pencil grip. Once mastered they can draw, color and write without experiencing pain or discomfort when writing.
The pliable soft and pleasant feeling silicone material made, free from toxic substances, Absolutely safe. Pencil Grips fit on pencils, pens, crayons & many drawing and writing tools. Silicone pencil grips are perfect gadgets for people who are trying to correct and improve hand writing, soft and squishy for a comfortable grip the grips help reduce muscle strain while ensuring comfortable writing.
And our 3 holes pencil grip is the best choice for correct writing. The 3-finger hole design provides more control on the thumb, index, middle fingers.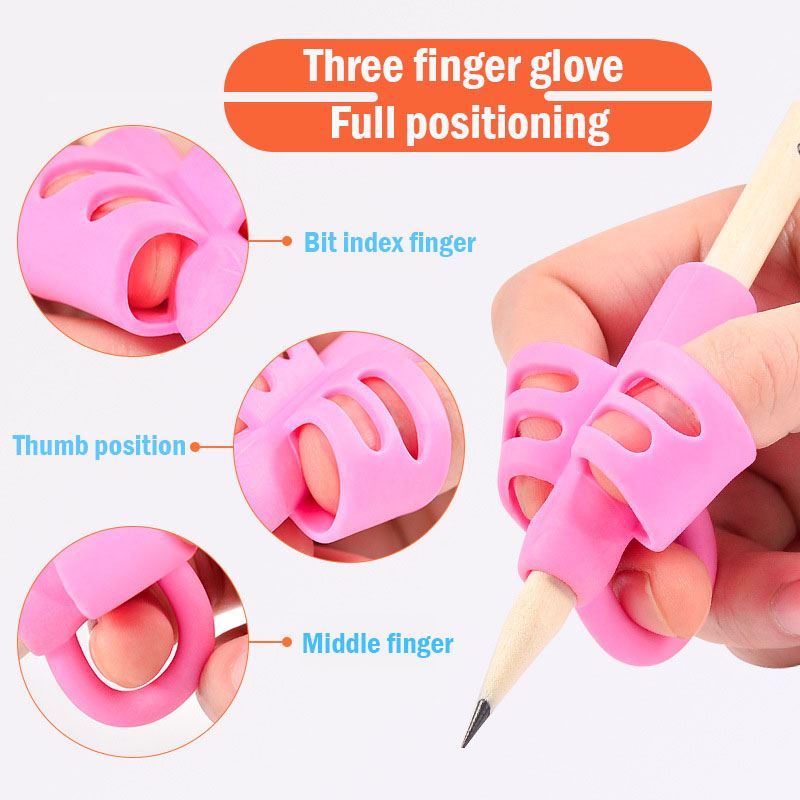 Considerately designed grip ring positioning more accurate, science triangle to let the children immobilize fingers on the designated proper position, achieve the purpose of training children to correct the grip pen habit. It benefits Adults & Children, Righties & Lefties, and ideal writing aid holders or handwriting posture correction tools.